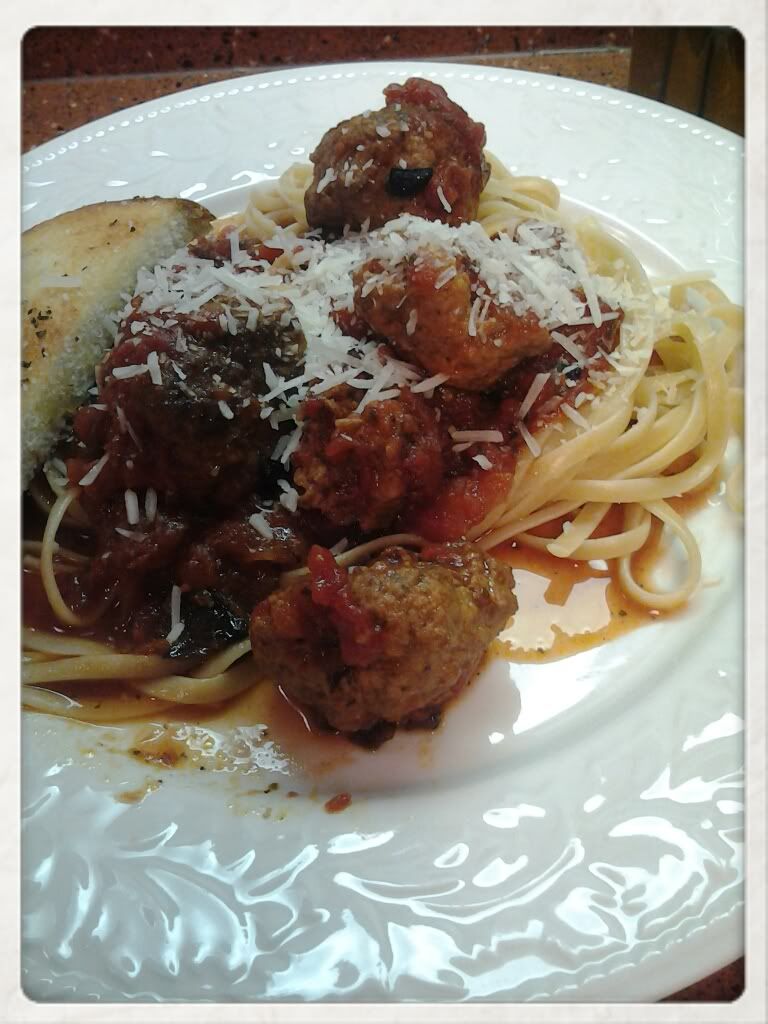 On top of spaghetti, all covered with cheeeeeeese. You won't want to lose THESE meatballs. I know the second meatball recipe in a week, but when I was working on the Swedish meatballs, I thought I could change the sauce a little and hey look spaghetti and meatballs. I'm so glad I didn't and we found this recipe. It made my house smell like Estelle Getty was gonna walk in any minute and say, "Picture it, Sicily, 1937.."
The sauce is thick and hearty with chunks of stewed tomatoes and caramelized onions. I should just hush and tell you how to make this flavor explosion for yourself. Get out the 1950's Betty Crocker book. This one's right out of it, mostly.
For this batch of meatballs, we're gonna brown the meatballs first, instead of letting them cook entirely in the sauce as with the Swedish
meatballs.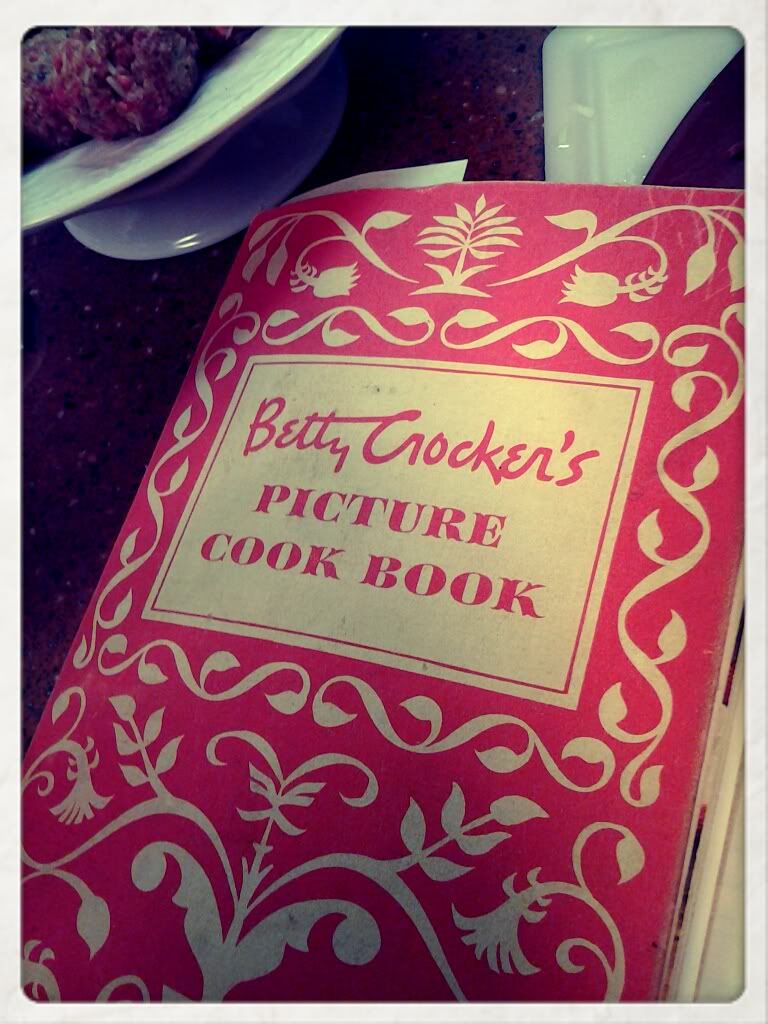 Spaghetti with Meatballs
1 lb ground beef
1/4 lb ground pork (I used 1.25 lb beef)
1 cup fine dry bread crumbs
1 TB minced parsley
2 small cloves garlic, minced
1/2 cup milk
2 eggs
2 tsp salt
1/2 tsp pepper
4 TB olive oil
1 cup minced onions
5 cups cooked tomatoes (2 #2 cans)
6 TB chopped green pepper
2 1/2 tsp salt
1/2 tsp pepper
3 tsp sugar
2 tsp basil
2 small bay leaves crumbled
1 tsp dried rosemary
2 tsp Worcestershire sauce
Mix first 9 ingredients and form into 1 1/2 inch balls. Add oil and onions to skillet and saute. Add meatballs to skillet and brown. I made a great mistake here and it tasted so good, I'm going to tell you about it. I got impatient and ADD and all that stuff that happens to me in the kitchen and I just about burnt the onions. I mean so bad that I almost cut up another one and started over, in fact, some of them were so stuck to the meatballs I cut them off with a knife. Take your onions to the edge, people. You will bring out a sweet smokiness that sets off your sauce. There is a difference in caramelized and burnt. It is a VERY fine line.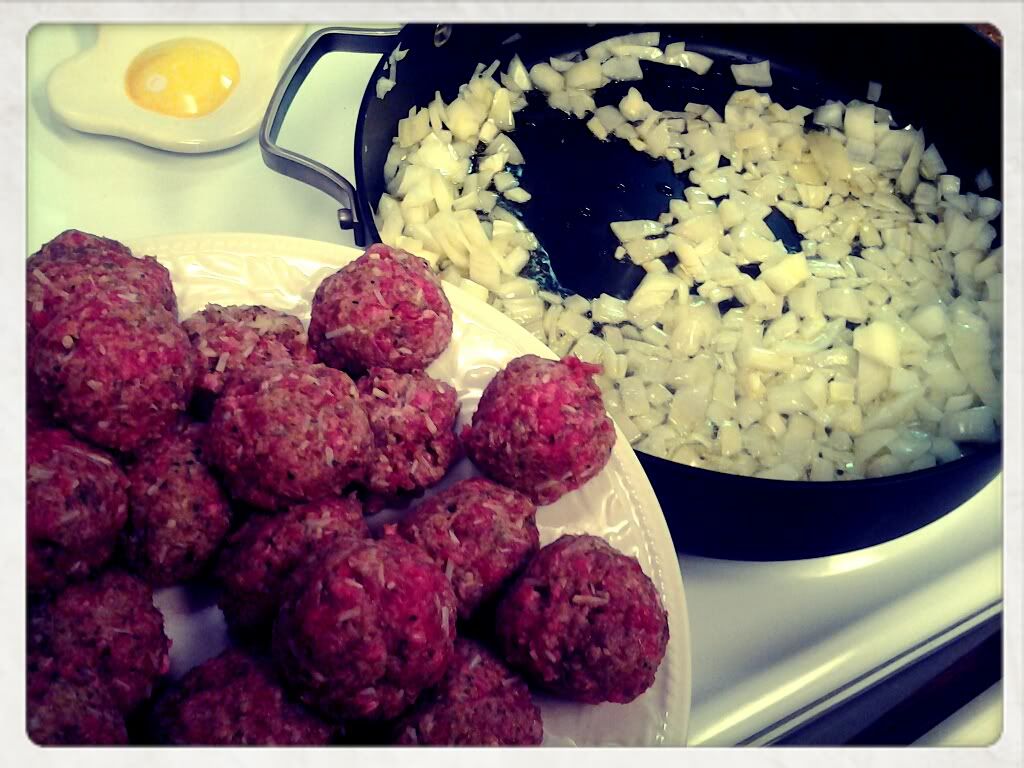 Okay, I'm off my browned onion soap box. :)
Time to make the sauce! Add the remaining ingredients and simmer about an hour. No, don't just throw them in. You're gonna drain about 1/4 the juice from the tomatoes. I used whole tomatoes and whipped them in the food processor. They weren't pureed or anything just broken apart. Did I mention this sauce excites me? So much so that I scraped the last of it out of the pan to save for bruschetta? Anyway, after this sauce simmers, just serve it up on a bed of noodles. We didn't happen to have spaghetti in the house, so I used linguine. So yum. I'm going to show you the picture again now. Oh, and I'm going to tell you my hubby who doesn't normally care for leftovers, ate this for lunch two days later and it was even better. All three of us helped clean the bowl.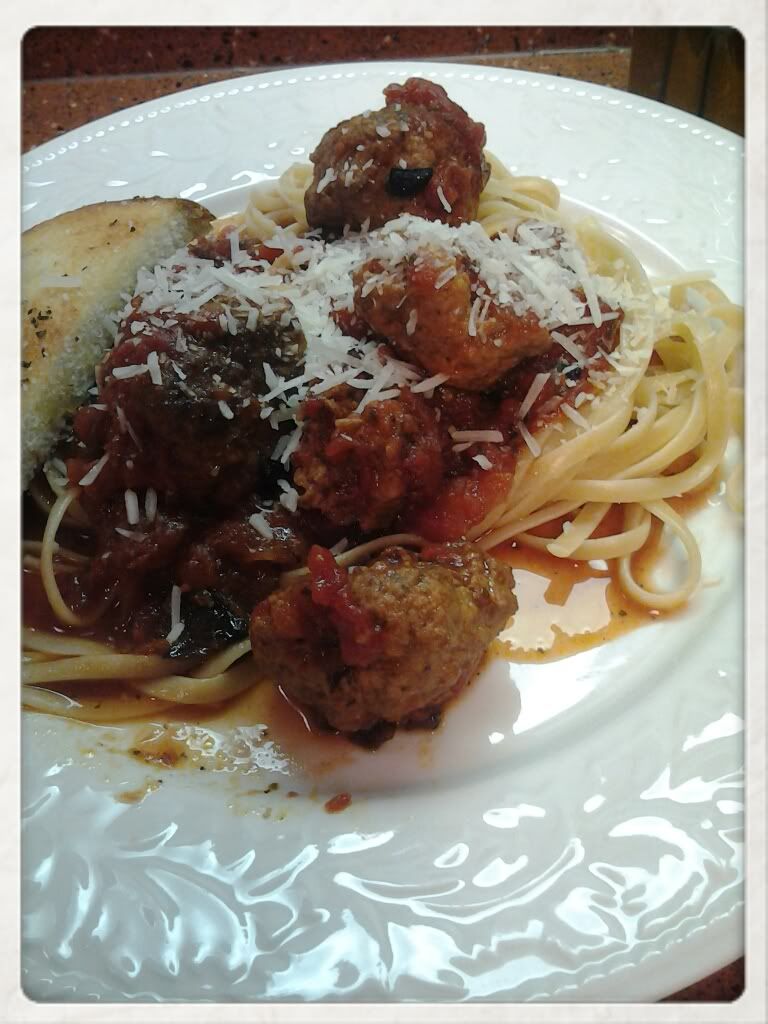 Stay tuned for strawberry cake!